Description
We proudly present to you our new kiseki BlackHeart N.S.
Initially, the Kiseki BlackHeart model was introduced in the '80s.
Like then, the body of the new BlackHeart N.S. has been machined out of solid Blackheart wood, but has now the smaller size ( short body ), like the Kiseki Blue N.S.
The motor is based on the same parts we are using for the other current Kiseki N.S. models.
The BlackHeart N.S. is the first model using a solid nude diamond mounted IN and THROUGH the Boron cantilever, instead of mounted ON the cantilever. This results in a mechanically better construction for better signal reproduction as well as higher mechanical reliability.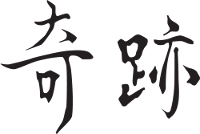 "A MIRACLE"
a hand-built beauty
that evokes adjectives normally
reserved for art or jewellery
"mystique" and "masterpiece"
MC Kiseki BlackHeart N.S. – SPECIFICATIONS
Body: BlackHeart Wood, 25 mm long
Cantilever: Solid Boron Rod: 0.28 mm diameter
Stylus: 0,08 x 0,14 mirror polished diamond
Stylus tip radius: 3 x 30 μm
Stylus mount: In cantilever
Vertical Tracking Angle (VTA): 20 degrees
Coilbody: pure iron
Weight: 6.4 grams
Output voltage: 0,48mV at 5cm/s
Internal impedance: 40 ohm
Frequency response: 20 – 30.000Hz ± 1dB
Channel balance: 0.2dB
Channel Separation: 35dB at 1kHz
Tracking ability at 315Hz at a tracking force of 2.6 grams: 80 μm
Dynamic Compliance: 16 μm/mN
Recommended loading: 400 ohms
Recommend tracking force: 2.0 – 2.6 grams
Optimum tracking force: 2.4
Recommended tone arm mass: Medium
Optimum working temperature: 20 °C
Break-in period: 50 – 100 hours